General Horoscope
We are happy to consider all the ways in which we can experience indulgent pleasures while the curious Gemini Moon encourages mental exploration. Sensual Venus forms a creative square to excessive Jupiter today, prompting us to overstep our normal limits. Unfortunately, too much of a good thing isn't necessarily a good thing. The Moon's shift into nurturing Cancer at 12:12 pm EDT is a reminder to take care of those we love, including ourselves.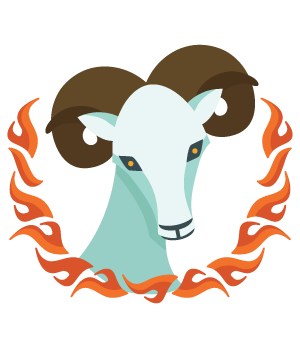 ABOUT ARIES
Aries Horoscope
MAR 21 – APR 19
Ignoring an intriguing opportunity isn't your style, but you could be over-inundated with invitations that sound potentially rewarding now. You can't stop people from sharing their big ideas with you when enriching Venus squares buoyant Jupiter in your 7th House of Others. However, it's prudent to be extremely discerning so you don't fall into the trap of chasing every wild goose that catches your eye today, or you may end up with nothing to show for your efforts. Not all that glitters is gold.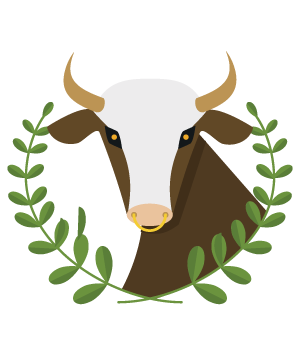 ABOUT TAURUS
Taurus Horoscope
APR 20 – MAY 20
Making time for guilty pleasures complicates your day, but that won't likely prevent you from trying. You are longing for a taste of the sweetness of life while delicious Venus dynamically squares joyous Jupiter. Nevertheless, a whimsical fancy can grow into a distracting compulsion if you deny your needs. Ironically, it may not be necessary to turn your daydream into reality as long as you honor the existence of your cravings. Carl Jung wrote, "People will do anything, no matter how absurd, to avoid facing their own souls."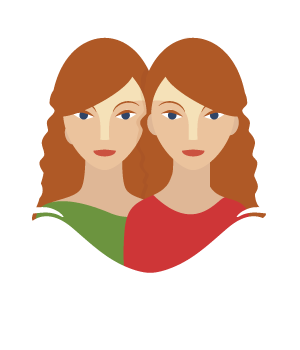 ABOUT GEMINI
Gemini Horoscope
MAY 21 – JUN 20
Thinking about a romantic liaison can hijack your morning, but following through might be more difficult than you expect. Oddly enough, what seemed so urgent earlier becomes lost in the busyness of the day. However, taking a break from the noise enables you to reconnect with the feelings you set aside. The Beatles sang, "Money can't buy you love." However, sometimes you have to go to Plan B. Making a special purchase of a beautiful work of art can also bring happiness to your heart.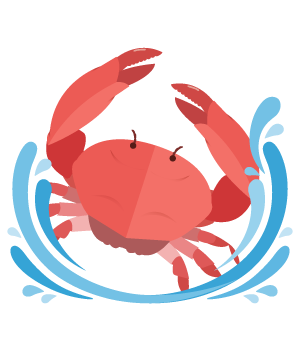 ABOUT CANCER
Cancer Horoscope
JUN 21 – JUL 22
Love is on your mind today, but you don't need fireworks or expensive gifts. Instead, you long for emotional security and it might feel like you can't get enough of it while romantic Venus in your sign squares giant Jupiter. You're treading through tricky territory once the Moon enters tenacious Cancer, tempting you to cling to someone you adore. Acknowledging your needs is crucial now, but acting on them is not. Lao Tzu wrote, "Be content with what you have, rejoice in the way things are. When you realize there is nothing lacking, the whole world belongs to you."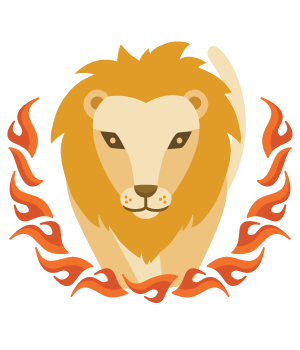 ABOUT LEO
Leo Horoscope
JUL 23 – AUG 22
Although you often resort to dramatic gestures to demonstrate your affection, you may hold your feelings closer to your chest today. Beautiful Venus is camping out in your 12th House of Privacy now, urging you to express yourself in more intimate ways. Nevertheless, you are so energized that your emotions will be apparent to others, regardless of how determined you are to keep them hidden. Ultimately, there's no reason to struggle; take a chance and reveal your heart. Rumi wrote, "With life as short as a half-taken breath, don't plant anything but love."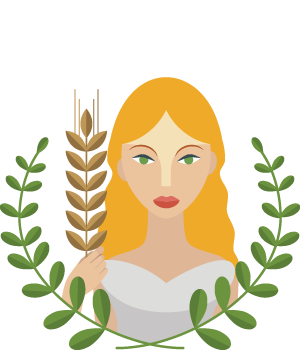 ABOUT VIRGO
Virgo Horoscope
AUG 23 – SEP 22
You may attempt to create opportunities to hang out with kindred spirits today. However, engineering social events is complicated by your preoccupation with unresolved emotional issues. Retrograde Mercury turns your thoughts inward as it travels through your 1st House of Personality. Nevertheless, you still have the choice to step outside of your self-oriented frame of reference and establish meaningful connections with your network of peers. Cicero wrote, "Friendship improves happiness and abates misery by the doubling of our joy and the dividing of our grief."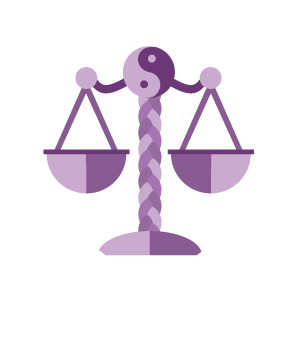 ABOUT LIBRA
Libra Horoscope
SEP 23 – OCT 22
Your need to be recognized by your workmates may conflict with your wish to cultivate a personal relationship. Naturally, you want both but might have to choose one or the other because of demands on your time today. Professional responsibilities require so much attention that there is little energy left over for your friends and family. Your tendency now is to focus all your hopes on one area of your life and let the others fall to the wayside. Dolly Parton said, "Never get so busy making a living that you forget to make a life."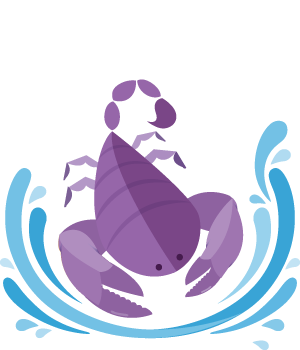 ABOUT SCORPIO
Scorpio Horoscope
OCT 23 – NOV 21
There may be specific items on your bucket list that you're ready to check off, but you're reticent to share your plans with others yet. In fact, you could go out of the way to perform your work-related duties with such a flair that no one notices what you are actually doing now. Although your companions might not be aware of your intentions, you must be honest with yourself. C.S. Lewis wrote, "Integrity is doing the right thing, even when no one is watching."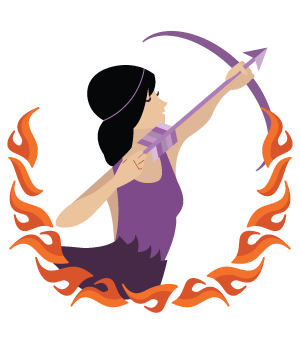 ABOUT SAGITTARIUS
Sagittarius Horoscope
NOV 22 – DEC 21
Your friends are so supportive of your dreams now that it might feel as if the world is your oyster. Of course, it's lovely when everything seems to be coming up roses, but it's not so pretty when unspoken needs are left unfulfilled. Nevertheless, you can't blame anyone other than yourself if you keep your desires secret from those closest to you. Share what's in your heart. You're always going to miss your chance if you never take a risk.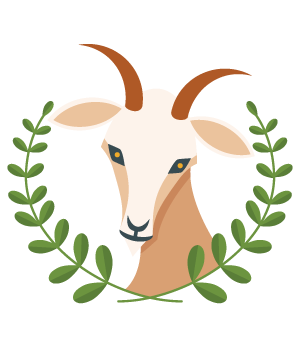 ABOUT CAPRICORN
Capricorn Horoscope
DEC 22 – JAN 19
It's a sweet surprise when you learn that you're on someone's love radar today. Although your first reaction might be to withdraw emotionally, you could quickly change your mind if there's chemistry in the mix. Whether or not you're in the market for a romantic connection now, a new friendship can be mutually beneficial. Be mindful of the difference between the current reality and your intentions. Instead of setting yourself up for failure, let relationships unfold organically. Shakespeare wrote, "Expectation is the root of all heartache."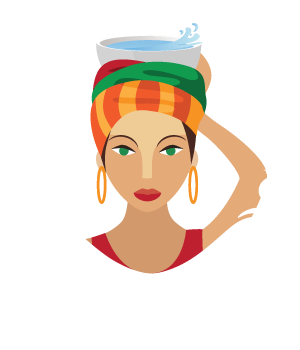 ABOUT AQUARIUS
Aquarius Horoscope
JAN 20 – FEB 18
You will do anything to avoid the spotlight at work today. You're happiest operating behind the scenes now that boisterous Jupiter is dynamically squaring shy Venus in your 6th House of Daily Routine. But your desire for anonymity doesn't squelch your need for peer recognition. You deserve appreciation for your dedication to the team. Lydia H. Hall wrote, "Healthy boundaries are not walls. They are the gates and fences that allow you to enjoy the beauty of your own garden."
ABOUT PISCES
Pisces Horoscope
FEB 19 – MAR 20
You might assume that everyone should know what you want when, in fact, you actually need to tell them. Although it requires courage to put your feelings on the line today, the feedback you receive makes the risk worthwhile. The nurturing environment you create by exposing your heart sets an example for others to follow. Psychologist Brené Brown wrote, "If we want greater clarity in our purpose or deeper and more meaningful spiritual lives, vulnerability is the path."